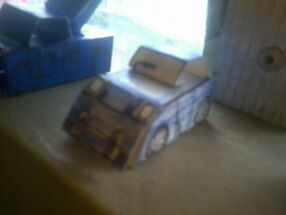 Xperimenzor is a suicidal Lutabot.
He feuds with Hsr-tinel and the rest of the gangs. But he maybe attack his own his scratches can be painful, but he was a wandering thief to steal agimat as a henchbot.
It transformed into purple car in alternate mode.
Abilities
Edit
Red beams.
Poison jabs of his hands.
Poison spit on his mouth.
Drift wheels can scratches the road.
Ad blocker interference detected!
Wikia is a free-to-use site that makes money from advertising. We have a modified experience for viewers using ad blockers

Wikia is not accessible if you've made further modifications. Remove the custom ad blocker rule(s) and the page will load as expected.