Wranger 
is the powerful Foldabot and he wants like a Dark Ages.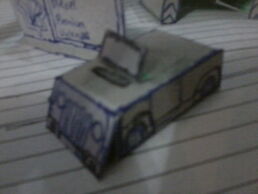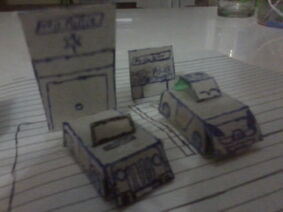 He was the American corporal-soldier, and belongs in United States of America that fights enemies from Lutant tanks and makes them pay. After they finished mission, his captain Kapre is a tank mode, he transformed into 1996 Jeep Wrangler or even Dodge Wrangler TJ in alternate mode. He lives in police department in Neo-Republika where his partner Praseodynous and secure the city.
Abilities
Edit
FOLDABOT MODE:
Edit
He can throw his spare tire as a projectile.
An agimat-living on his chest plate.
His punches that takes speed punches.
CONVERTIBLE MODE:
He has Straight-4 engine motor.
He can drive every direction on dirt,snow or anywhere.
Ad blocker interference detected!
Wikia is a free-to-use site that makes money from advertising. We have a modified experience for viewers using ad blockers

Wikia is not accessible if you've made further modifications. Remove the custom ad blocker rule(s) and the page will load as expected.