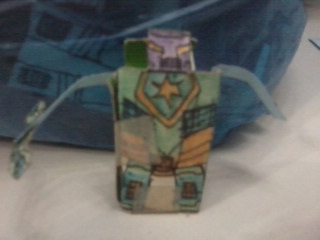 Woodontron is assumedly,of one of superstar as a racer Foldabot to feud and runs back by Wa-sakk over the dumpsite and he runs really fast to transformed into Toyota Woodone Tom's Supra Car mode was scared over Wa-sakk's lost his mind.
Unlike Wa-sakk,he really don't cares Wa-sakk to steal his relationship to chase over Wa-sakk's challenges.
Abilities
Edit
FOLDABOT MODE
His speed to zip or zoom like dashes of speed and swift quickly zoom.
His zoom to perform speed attack and damage enemies.
His weapon to use katana and cut damages to chest.