Sudserack was a judo-style that mask was a warrior foldabot is the genius,loyal and he's a performance can resisted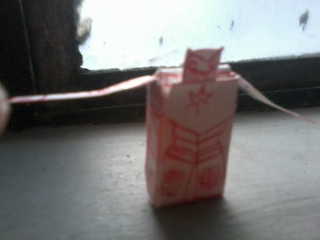 with an only side by side 
Competissione
,he's the teacher can he teach his skills top performed with a pipe turns into non-firing guns and blasts enemies attacks with lead bullets.He's a bravery,nerdiness and nothing can stop by enermous lutants to protect the people and rescue the citizens.His speed to dodge with 
Lu-Sho
's powers and drives with a citizen to keep safe.Sudserack transformed into Alfa Romeo Alfasud mode.
Abilities
Edit
FOLDABOT MODE:
An agimat is found in SUDSERACK's chest.
His hands to chop like judo-style.
He has highly optic mask.
COMPACT CAR MODE:
He has a Flat H4 Motor.
His headlights flash in the dark which he stuns the red eye attacked.
He carries people in two-seats.
Ad blocker interference detected!
Wikia is a free-to-use site that makes money from advertising. We have a modified experience for viewers using ad blockers

Wikia is not accessible if you've made further modifications. Remove the custom ad blocker rule(s) and the page will load as expected.