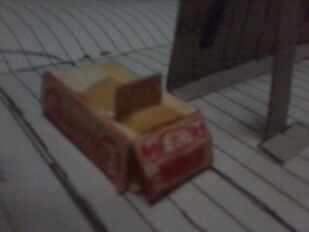 Shelbiplex is an orange Foldabot.
Shelbiplex was the barrage driver to fight someone with these freaks and fools drivers for stop drunk was a police officer to fight drunk hobbits and more things to do very illegally fooled. His driving skills have drifting, jumping and blind enemies with headlights and personality have lucky and anger for stopping those drunkers with these citizens from the city.
It transformed into pony car in alternate mode.
Horsepower: 335hp
Body style: 2-door convertible
Engine: V8
Transmission: 4-speed manual
Abilities
Edit
Photon blasters.
Shining lights to blind enemies.
Taillights to confused causes red eyes.
He has V8 engine.
His hotrod engine to energize powered proof.
Ad blocker interference detected!
Wikia is a free-to-use site that makes money from advertising. We have a modified experience for viewers using ad blockers

Wikia is not accessible if you've made further modifications. Remove the custom ad blocker rule(s) and the page will load as expected.