An evil clone of Foldabot Pasada, Rangkada and his army first wrecked havoc on San Eduardo Elementary School, but was countered with Sundo's arrival and battled him. Their battle ended with only 1 clone of each army left. Rangkada escaped and met his end during the arrival of Buhawi's new recruits. After insulting Lu-Sho, he was whipped in half by his former leader. Each half was used to make Bangga and Bunggo.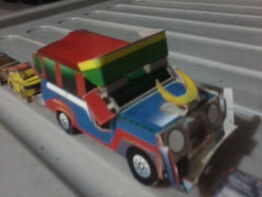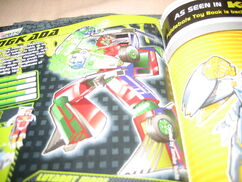 Appearance
Edit
Rangkada is a copy of Pasada except he's a different color being red where Pasada is yellow. He has a boomerang on his hood instead of the horse statues on Pasada. Like his Lutabot comrades, he has a Lutant splat on his chest.
How to make Rangkada
Edit
1.CUT out all patterns in the toycard.Follow the
RED LINES
.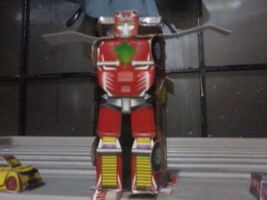 2.Fold all Broken lines. 3.Glue main body to itself.
4.Glue Roof to Main Body on tabs labeled Roof 1, 2, 3.
5.APPLY glue on Visor tab .
6.GLUE Visor and Spare Tire to Main Body.
7.GLUE Tires 1 to 4 to Main Body.
8.GLUE Bumper to itself.
9.GLUE assembled Bumper to Main Body.
10.GLUE Horn to Hood.
11.GLUE Arms L and R to Main Body.
Intelligence:3
Endurance:4
Strength:3
Speed:4
Special Skill:3
Rangkada means "To rev up".
Rangkada is the first deceased robot. His counterpart Sundo, was almost killed of but one survived.
Rangkada is the first robot to be a clone of an existing robot, which is Pasada
Ad blocker interference detected!
Wikia is a free-to-use site that makes money from advertising. We have a modified experience for viewers using ad blockers

Wikia is not accessible if you've made further modifications. Remove the custom ad blocker rule(s) and the page will load as expected.