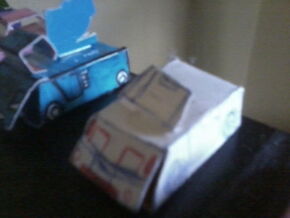 Porschalaxy is one hunter spacebot Foldabot and the member of Porschebots.
Porschalaxy is a portrayed himself has no idea to kill all Lutabots all by himself, but it seems no predicament for the entire his life and he wants to be a Foldabot that he wants to pissed off Lutabots by the meantime and the other time for getting succeeded. By his located oil spill to kill all Lutabots and slips away by the oil rig escape looks like and still has no idea to kill Lutabots very looking regime.
It transformed into roadster in vehicle mode.
Horsepower: 110hp
Body style: Coupe
Engine: 2.0 L H6
Transmission: 5-speed manual
Abilities
Edit
Night vision.
Oil spill located his muffler.
Headlights with flash gun.
He has superspeed engine.
Ad blocker interference detected!
Wikia is a free-to-use site that makes money from advertising. We have a modified experience for viewers using ad blockers

Wikia is not accessible if you've made further modifications. Remove the custom ad blocker rule(s) and the page will load as expected.