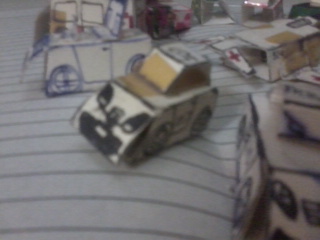 Peuglenvy is a kind and enviest Foldabot.
He was a city car in alternate mode. It makes no humiliating those things with other sinister Lutabots and fight back these bedlams all by himself.
He was a happy city car and he wants job they lives in Neo-Republika Hypermarket while he makes to keep parking from the permanent home.
Personality
Edit
Peuglenvy is a happiness and least enviest to making no jokes and no humiliating to someone mocks from fighting enemies all by himself.
Horsepower: 69hp
Body style: 5-door hatchback
Engine: Petrol
Transmission: 5-speed manual
Abilities
Edit
Fire breath to use it and blows.
Fire scorch to chop with one hand.
Fire balls to throw with a spare tire.
Drifting wheels to make slide attack.
He has petrol engine motor.
Ad blocker interference detected!
Wikia is a free-to-use site that makes money from advertising. We have a modified experience for viewers using ad blockers

Wikia is not accessible if you've made further modifications. Remove the custom ad blocker rule(s) and the page will load as expected.