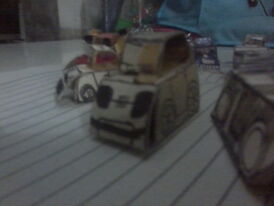 Peugerath is the raging agent Foldabot.
He was the 4th member agent with Hsr-tinel, as a compendont and he makes to keep no talk and no chats with those rotten talks like those Lutabots and making the icy powers have chill enemies to stop chattering.
It transforms into mini mpv in vehicle mode.
Horsepower: 111hp
Body style: 3-door hatchback
Engine: 1.6 L
Transmission: 4-speed automatic
Abilities
Edit
Ice blasters.
Ice sword.
Ice shield.
Drifting wheels and he can kick leftward or rightward.
He has diesel engine motor.
Ad blocker interference detected!
Wikia is a free-to-use site that makes money from advertising. We have a modified experience for viewers using ad blockers

Wikia is not accessible if you've made further modifications. Remove the custom ad blocker rule(s) and the page will load as expected.