Peugenesis 
was the kind and wise Foldabot that he was the squad of Peugbots and the series like other racers,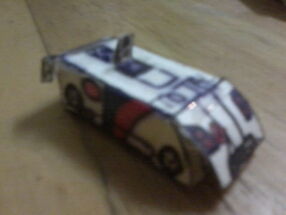 he's one kind, wise and true fulfilled with the same over-reaction and the powerful mood of any racers. His skillful and intelligence of his mind and he uses his head with his power-agimat and hits with storm of his hands.
He transforms into Peugeot 908 Total in alternate mode.
Peugeot 908 Total Race Car
Horsepower: 540hp
Chassis: Carbon fibre monocoque
Engine: V12
Transmission: 6-speed sequential manual
Abilities
Edit
Foldabot Mode
Edit
His muffler has armed with flamethrower.
His spoiler has armed with powerful barong.
The life-giving agimat on his chest compartment.
Can he hits with his mind-powered.
Sports Prototype Racing Car
Edit
His muffler can accelerate with power prolonged.
He has sport-tuned motor.
Ad blocker interference detected!
Wikia is a free-to-use site that makes money from advertising. We have a modified experience for viewers using ad blockers

Wikia is not accessible if you've made further modifications. Remove the custom ad blocker rule(s) and the page will load as expected.