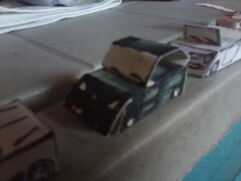 Lifeburnt is a black mini Foldabot.
He is a cure and little intelligence like a doctor that turns into a Honda Life 2008. He can use his skills like phoenix and cure magic with his headlights or his hands that he can reviving any damages.
Horsepower: 52hp
Body style: 5-door hatchback
Engine: F Turbo
Transmission: 4-Speed Automatic Overdrive
Abilities
Edit
He has headlights to make white magic.
He has powerful hands to cure and reviving knockout drops.
He has air-conditioner motor.
Lifeburnt stands for word life means cure and burnt means revive.
It also based in this page [[1]]
Ad blocker interference detected!
Wikia is a free-to-use site that makes money from advertising. We have a modified experience for viewers using ad blockers

Wikia is not accessible if you've made further modifications. Remove the custom ad blocker rule(s) and the page will load as expected.