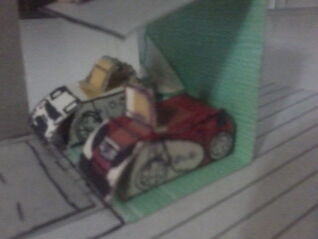 Lexerzene is a speediest member of Toyotabots.
He's so friendlest with his buddiest Astig and makes a ride to take a practice race, in this competition he won every gt race in this competition so he scares to the championship while Kidlat was a psychiatrist he tries to heal his fears.
He was a racing car in alternate mode.
Horsepower: 450hp
Body style: 2-door convertible
Engine: V8
Transmission: 6-speed automatic
Abilities
Edit
He has V8 motor engine.
His kicks have dashed boots and makes multiple kicks.
His boots to burn enemies have fire boosters.
Ad blocker interference detected!
Wikia is a free-to-use site that makes money from advertising. We have a modified experience for viewers using ad blockers

Wikia is not accessible if you've made further modifications. Remove the custom ad blocker rule(s) and the page will load as expected.