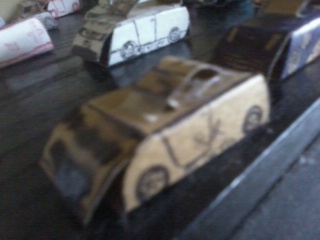 Larenprime is a brown sports car Foldabot.
He was a powerful car with his fire hands and burns Lutabots, while the moon starts he turns blue hands was icebearer and he really shift with his paint job as a particle fire or ice powered.
His personality have friendship, honor or not so jealousy but he thinks tries to lose others for making the right decisions.
It transformed into grand tourer in vehicle mode.
Mercedes-Benz SLR Mclaren
Horsepower: 618hp
Body style: 2-door coupe
Engine: 5.4 L V8 Supercharged
Transmission: 5-speed manual or automatic
Abilities
Edit
His two doors can energize his double powers.
His headlights can he use night vision.
Photon blasters.
He has V8 engine motor.
Fire blasters.
Ice breeze.
Ad blocker interference detected!
Wikia is a free-to-use site that makes money from advertising. We have a modified experience for viewers using ad blockers

Wikia is not accessible if you've made further modifications. Remove the custom ad blocker rule(s) and the page will load as expected.