Lancerouge 
is the 7th member of Rallibots.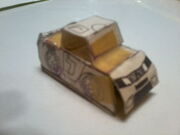 He is the rogue, stealthy and less selfish is the white Foldabot that makes to be self-respect and self-professional on his agimat-living on his chest compartment. His powers have fire and made of steam on his hands, they blasts like fire blitz and he make them to sure how to kill all lutants like Rojotron with his paint jobs make to make burn armor.
It transforms into sports sedan in alternate mode.
Mitsubishi Lancer Evolution VII 01'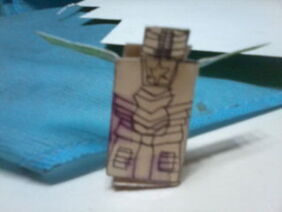 Horsepower: 276hp
Body style: 4-door sedan
Engine: Straight-four turbo
Transmission: 5-speed manual
Abilities
Edit
He has turbo motor.
Have both hands to make prolonged burn effects.
His spoiler to transforms into katana.
His tires to slides with mud and attacks enemies.
Ad blocker interference detected!
Wikia is a free-to-use site that makes money from advertising. We have a modified experience for viewers using ad blockers

Wikia is not accessible if you've made further modifications. Remove the custom ad blocker rule(s) and the page will load as expected.