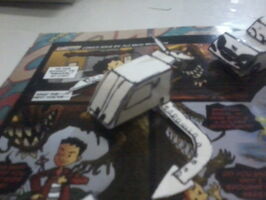 Lamig-ginaw is a chilling, scorching, gentleness Lutabot.
He wants to freeze everyone in icy village or even mountains, sometimes he likes to chill all people and making a good statue and he likes a masterpiece and kills people around.
It transformed into concept ice vehicle in alternate mode.
Abilities
Edit
Ice blasters.
Can wield a freeze gun.
He has motorcycle engine and runs with bio-ethanol.
Ad blocker interference detected!
Wikia is a free-to-use site that makes money from advertising. We have a modified experience for viewers using ad blockers

Wikia is not accessible if you've made further modifications. Remove the custom ad blocker rule(s) and the page will load as expected.