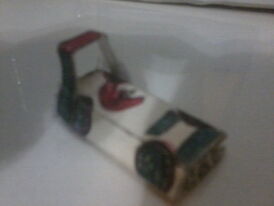 Karvonator is a powerful bottle opener or sports car modeled Foldabot.
He was the gadgeteer likes to open bottle sodas or even race upon the street with these big fools.
He invented Lupet who creates bottle opener and a race car turns into modeled car, but not just small he wants to be big with his mentor Guhitron his pen like to shrink or grow.
It transformed modeled into "Hot Wheels" named Carbonator.
Abilities
Edit
He has bottle opener to open any lock things.
He has powerful fire booster with his bumper rod.
Photon blasters.