Hsr-tinel 
is the small vicious and he obeys to dismentally all the 
Lutabots
 and the raging powers have flame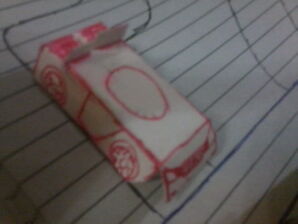 technique, but he's the four-wheel drive sports car in alternate mode.
He is no other the Lutabots, such no antagonize and really dictating word, he is cool and serious Foldabot while making the Lutabots like Riles and Kuryenticon does not talk or taking a traitor. He has a habit of telling his Foldabot to shut up to Amihanator too much. His movable fins and spoilers have to give double fins while to blasts with fire dashes on his legs.
Horsepower: 182hp
Body style: 2-door roadster
Engine: 1.6 litre V6
Transmission: 5-speed automatic
Abilities
Edit
The life-giving agimat on his chest compartment.
His powerful boots have turbo blasters and dashes speed.
His boots to attack lutant with prolonged flare.
He has V6 engine motor.
Ad blocker interference detected!
Wikia is a free-to-use site that makes money from advertising. We have a modified experience for viewers using ad blockers

Wikia is not accessible if you've made further modifications. Remove the custom ad blocker rule(s) and the page will load as expected.