Goldwing 
is apparently a fighter plane in alternate mode, and who knew a big figure for garbages, or trash things, as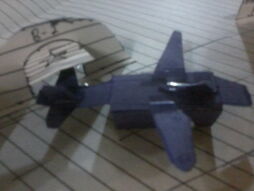 the " take out the trash" call them the word. He is the pilot and fighter who is opposed to lutant gangs.
It transforms into Nakajima Ki-84-la Hayate.
Abilities
Edit
He is armed with 2 x 12.7 mm Ho-103 machine guns and 2 x 20 mm Ho-5 cannon in wings.
He uses ultimate agimat force on his wings and acts like a firebird.
Ad blocker interference detected!
Wikia is a free-to-use site that makes money from advertising. We have a modified experience for viewers using ad blockers

Wikia is not accessible if you've made further modifications. Remove the custom ad blocker rule(s) and the page will load as expected.