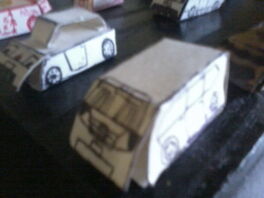 Freederzor is a stealthy soldier Foldabot.
He was defender and make a friend means hero or foe means evil, to making a fight once battle but twice. His personality have a bit shady his head with black ninja mask and he is always spitting out non-sense power. He is very loyal MPV in vehicle mode was a white Foldabot and which makes up his own weaknesses.
Horsepower: 118hp
Body style: 5-door MPV
Engine: 1.5 L
Transmission: 5-speed automatic
Abilities
Edit
His powers have icy powers to chill enemies.
He drops his iron caltrops located his muffler.
He has iron climbing hook to climb a mountains.
Ad blocker interference detected!
Wikia is a free-to-use site that makes money from advertising. We have a modified experience for viewers using ad blockers

Wikia is not accessible if you've made further modifications. Remove the custom ad blocker rule(s) and the page will load as expected.