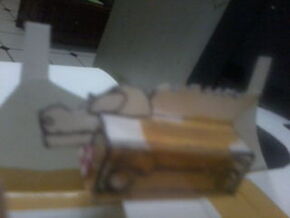 Fangzire is a minor Lutabot.
He is one half-crocodile and half-car turns into modeled from Hot Wheels named Fangster.
He obviously loves noir and has no incapable wit his reenact from his favorite crime scene to fight rotten maniacs out of site. When evil Sulatron has a pen that grows turns normal size and turns into Lutabot mode.
Abilities
Edit
His wheels have speed technique.
His jaws have bite technique.
His tail have slap technique.
He has powerful gadget armor.
Ridged armor plate in his protected body.
Ad blocker interference detected!
Wikia is a free-to-use site that makes money from advertising. We have a modified experience for viewers using ad blockers

Wikia is not accessible if you've made further modifications. Remove the custom ad blocker rule(s) and the page will load as expected.