Estimature 
is the trusty and less selfish Foldabot that he wants to pay the price with Lu-sho and his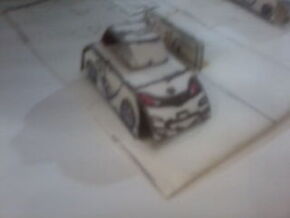 partner 
Caldinyzer
 as a parttime pal.
It transforms into multi-purpose vehicle in alternate mode.
Horsepower: 116hp
Body style: 4-door minivan
Transmission: 5-speed automatic
Abilities
Edit
The glowing agimat in Estimature's chest gives him magic energy.
He has wave blasters with lightning sparks and makes ring of voltages.
His photon blasters can disable Lutabot optics.
He actually based [1] and he's a "Minivan".
Ad blocker interference detected!
Wikia is a free-to-use site that makes money from advertising. We have a modified experience for viewers using ad blockers

Wikia is not accessible if you've made further modifications. Remove the custom ad blocker rule(s) and the page will load as expected.