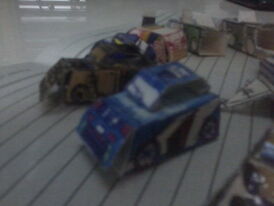 Deltaprime is a member of Deltabots.
He was the Italian accent, and he chasing the terror criminal Wa-Sakk, but he stole the spare tire and chasing him, while he shoot with gatling gun and he defeated Wa-sakk all by himself.
He was a small family car in alternate mode.
Lancia Delta HF Integrale
Horsepower: 130hp
Body style: 5-door hatchback
Engine: 2.0 L
Transmission: 3-speed automatic
Abilities
Edit
He has icy powers to chill tires.
He shoots with ice shots to hit the tires.
He has turbocharged engine motor.
Deltaprime root word delta means land.
Ad blocker interference detected!
Wikia is a free-to-use site that makes money from advertising. We have a modified experience for viewers using ad blockers

Wikia is not accessible if you've made further modifications. Remove the custom ad blocker rule(s) and the page will load as expected.