Cratcher 
is the member of the 
Forresbots
.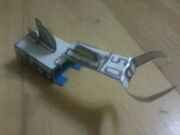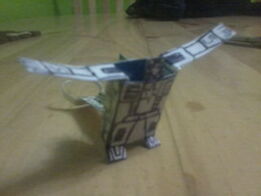 A member of the Forresbots, Cratcher is a grapple truck whose grab on Sunog's claws and thrown away easily. He thinks like a spy or even a ninja was training by Chautcher's lesson and then he sacrifices with the battle of Lu-Sho. He turns into Forrestron's right arm.
Abilities
Edit
FOLDABOT MODE:
An agimat-living on his chest plate gives the life energy.
His grappling claw turns into digging drill and attacks to sharp into pieces.
GRAPPLE TRUCK MODE:
His grappling claw turns into chainsaw and cuts or slashes enemies.
His three wheels with 5-speed automatic drive.
Ad blocker interference detected!
Wikia is a free-to-use site that makes money from advertising. We have a modified experience for viewers using ad blockers

Wikia is not accessible if you've made further modifications. Remove the custom ad blocker rule(s) and the page will load as expected.