Competissione is a Foldabot that his chest has blue agimat who spirit back with his weapon pistol guns.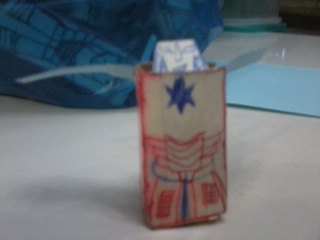 His owned by the "Alfa Coporation" called Alfabots was performed by the Alfa Romeo and he fight Lu-Sho from this cities so he protect the city that he uses carbon fibre with his power "Shell" and defense people.Competissione is a crucial link that supported by Landas help him to teach the warm-up and fight Lu-sho all by himself.He transformed into Alfa Romeo 8C Competizione.
Abilities
Edit
FOLDABOT MODE
Pistol guns that blasts into ice bullets.
His flame wheels that blasts into bomb.
SPORTS CAR MODE
Carbon fibre that energized shell and defense anything.
He has a sport-tuned motor.
He has a V8 engine that he speeds from agility.
Ad blocker interference detected!
Wikia is a free-to-use site that makes money from advertising. We have a modified experience for viewers using ad blockers

Wikia is not accessible if you've made further modifications. Remove the custom ad blocker rule(s) and the page will load as expected.