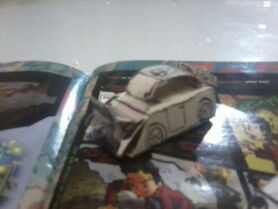 Celistrime is one heroic recruit who makes to challenges races all the time. He's a powerful Foldabot with his speed and no jokes for that. On his terms has been dedicated for his races to make his training and his own way for the race.
It transformed into sports car in vehicle mode.
Toyota Celica SS-II Super Strut Suspension 1999
Horsepower: 182hp
Body style: 3-door liftback
Engine: 1.8 L I4
Transmission: 6-speed manual
Abilities
Edit
Spoiler acts as a solar blade to get that lutant goop away with his lightning cure.
Micro-enhanced vehicular body armor.
Tire grips can detect oncoming vehicles and analyzing data.
His lower vehicular allows him to emit seismic blasts with quick jolts of lightning.
Ad blocker interference detected!
Wikia is a free-to-use site that makes money from advertising. We have a modified experience for viewers using ad blockers

Wikia is not accessible if you've made further modifications. Remove the custom ad blocker rule(s) and the page will load as expected.