Celisire is a blue and red stripes and white Foldabot.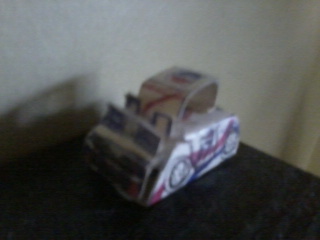 He was one runner-up to beat that Bunggo and Bangga in the rally challenge also Rumbado and Busado are the worst monster buses to fight scene and really makes them pay rise.
His personality have honor, awkwardly and friendship less he was mischievous to keep Foldabots safety.
It transformed into coupe rally car mode.
Toyota Celica GT-Four Rally Car 95'
Horsepower: 299hp
Body style: 2-door notchback 
Engine: 2.0 L turbo
Transmission: 5-speed manual
Abilities
Edit
His headlights has night vision.
Photon blasters.
He can jump in the air.
His muffler acts like a flame shotgun.
He can throw a spare tire with a fire.
He has premium gasoline engine.
Ad blocker interference detected!
Wikia is a free-to-use site that makes money from advertising. We have a modified experience for viewers using ad blockers

Wikia is not accessible if you've made further modifications. Remove the custom ad blocker rule(s) and the page will load as expected.