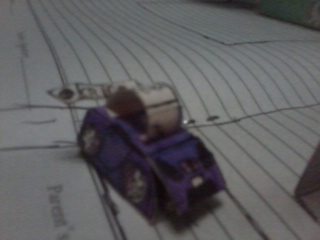 Celicaprime is a purple Foldabot.
He is one intensely charming and passionate car was his friends with Karera and more car except for Kidlat, but he's probably serious and make no mistake for his missions normally without lightning or bolt to get his paint job on smoke or even scratch. His personality have charming, kindness and jealousy from his complaining but he lives here in Neo city for getting parking with his citizens.
It transformed into sport compact in vehicle mode.
Horsepower: 180hp
Body style: 3-door liftback
Engine: 1.8 L
Transmission: 5-speed manual
Abilities
Edit
His spoiler acts like masamune blade.
Oil spill located his muffler.
Photon blasters.
Headlights can blinds Lutabots.
His ninja skills to make any elements.
Ad blocker interference detected!
Wikia is a free-to-use site that makes money from advertising. We have a modified experience for viewers using ad blockers

Wikia is not accessible if you've made further modifications. Remove the custom ad blocker rule(s) and the page will load as expected.