Cantershot 
is a trusty Foldabot and shares people on this satellite to everyone in TV.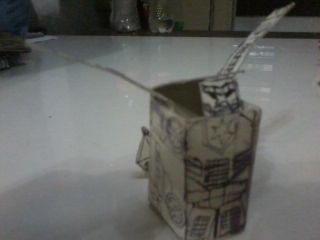 Cantershot is the trusty,friend and handling with a satellite radar that blasts with a thunder wave and made it with thunder immobilized that concentrated on their feet to attacked on 
Lutabots
. He shoots with a powerful trusty, but despite that fact, he was 
Kidlat
 to trained him and he helps with 
Buhawi
 to trained with the rest of the 
Foldabots
 and fights Lutabots.
Abilities
Edit
​FOLDABOT MODE:
Edit
An agimat-living on Cantershot's chest plate that protects with thunder.
He has the radar made from thunder with rings and immobilize on their feet.
His radar that charges with thunderbolt and shoots turns into thundershots.
SATELLITE RELAY TRUCK MODE:
Edit
He has a radar that the people watches TV.
His satellite to connects everyone their televisionary.
Ad blocker interference detected!
Wikia is a free-to-use site that makes money from advertising. We have a modified experience for viewers using ad blockers

Wikia is not accessible if you've made further modifications. Remove the custom ad blocker rule(s) and the page will load as expected.