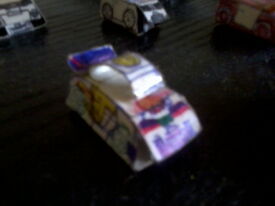 Calibrite is a powerful private first class Foldabot, that he has no jokes like Bugatinel because he's a compendont for making to kill Lutabots all by himself for such a good soldier and has solidarity to ensure for statement.
It transformed into sports car in alternate mode.
Opel Calibra Racing Car 00'
Horsepower: 400hp
Body style: 2-door coupe
Engine: 2.0 L turbocharged petrol
Transmission: 5-speed manual
Abilities
Edit
His spoiler acts like a powerful staff with lightning magic.
Lightning blasts.
Photon blasters.
An agimat on his chest plate.
He has racing gear motor.
Ad blocker interference detected!
Wikia is a free-to-use site that makes money from advertising. We have a modified experience for viewers using ad blockers

Wikia is not accessible if you've made further modifications. Remove the custom ad blocker rule(s) and the page will load as expected.