Caldinyzer 
is the rouge, and less overy-zealous Foldabot and protects the train station while Lu-sho destroy the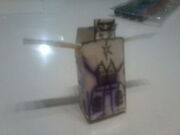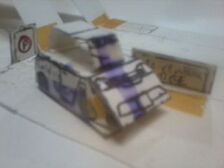 train department, but he uses his eyes optic defensive with his glasses and shields lutant.
It transforms into 5-door station wagon in alternate mode.
Horsepower: 256hp
Body style: 5-door station wagon
Transmission: 5-speed manual
Abilities
Edit
Foldabot Mode
Edit
An agimat-living on his chest plate.
His optic lasers that can makes shields.
He is defensive and guardness that he's speed to make dashes turn into force field.
Wagon Mode
Edit
He has turbocharged engine motor.
His headlights can disable Lutabot slimes can kills germs.
Ad blocker interference detected!
Wikia is a free-to-use site that makes money from advertising. We have a modified experience for viewers using ad blockers

Wikia is not accessible if you've made further modifications. Remove the custom ad blocker rule(s) and the page will load as expected.