Bungguhan is a good helper,shows respect and his friend Kapre to double team and finished their moves with double cannons,that enemies knockout double vanquished and he battles Koguroid and teaming Kapre to battle Koguroid called handicap match with his tournament.He transformed into Railing Tank.
Abilities
Edit
FOLDABOT MODE
His hands attached their double cannons and blasts enemies.
He slide that train tracks with his legs and skate around.
RAILING TANK MODE
His ultra cannon to blasts a huge and attacks enemies and he refuel with his agimat heal it.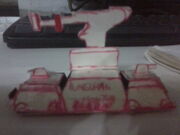 Ad blocker interference detected!
Wikia is a free-to-use site that makes money from advertising. We have a modified experience for viewers using ad blockers

Wikia is not accessible if you've made further modifications. Remove the custom ad blocker rule(s) and the page will load as expected.