Bulag 
is nerdiest Foldabot and he's not bad at all, he has everything to take a snapshot and finds that he capture the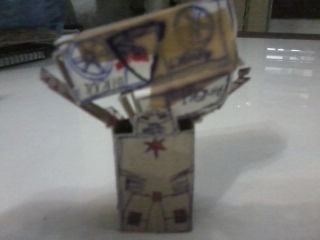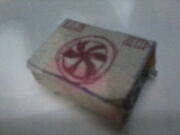 mystery whatever he catches.He's laze, causes known that he's not sleazy but he tries to trained with 
Astig
 & challenges with 
Lutabots mini
, that he uses flashes and blinds over and over.
Abilities
Edit
FOLDABOT MODE:
Edit
The red agimat-living on his chest plate that charges with his eyes turns red.
His gas mask on his face that defends smoke.
His mouth blows with wind powers.
DIGITAL CAMERA MODE:
Edit
His snapshots that captures any statements.
Flashes that blinds enemies.
Bulag means blind.
Bulag is the nerdiest Foldabot.
Ad blocker interference detected!
Wikia is a free-to-use site that makes money from advertising. We have a modified experience for viewers using ad blockers

Wikia is not accessible if you've made further modifications. Remove the custom ad blocker rule(s) and the page will load as expected.