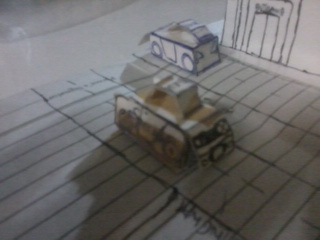 Buickerise is a Foldabot who is the firey-burner that booms enemy with a fight explosion.
Buickerise is actually a coupe car in vehicle mode. He is smart, and he is also uncooperative in a bad way. He's extremely over-confident with his driving skills, he likes to jump a ramp and plays with dirt tracks.
Horsepower: 564hp
Body style: 2-door coupe
Engine: 3.5 L
Transmission: 4-speed manual
Abilities
Edit
Photon blasters.
Fire burner with his muffler.
Oil spill located his gas tank.
Flamethrower acts with his muffler.
Ad blocker interference detected!
Wikia is a free-to-use site that makes money from advertising. We have a modified experience for viewers using ad blockers

Wikia is not accessible if you've made further modifications. Remove the custom ad blocker rule(s) and the page will load as expected.