Bombahan 1 & 2
appears as a twin
Foldabots
 and together, they transformed into Super Gigantic Battleship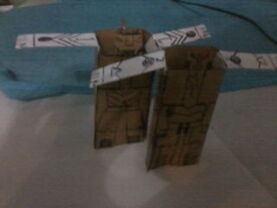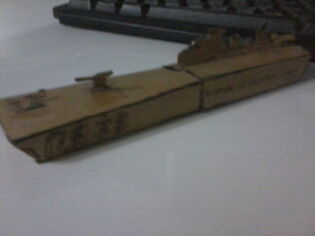 alternate mode.They are Kaijinator's partners and he knew that they are responsibilities are only one choose and sets someone to recognize them for their actions. They are these soldiers are fighting the lutant planes to shoots concentrated them and they are someone to team with Alon & Agos are the most friendliest Foldabots to trained them but the worse seems that they confused the stunning Lutabots was Talis and Talim are shoots harder.
He transformed into Super Gigantic Battleship alternate mode.
Abilities
Edit
Foldabot Mode
Edit
They are blasts mega cannons, machine guns and blasters attacks enemies.
Twin punches are teaching Alon & Agos.
They are using shields to defense.
An agimat-living on his chest plate.
Battleship Mode
Edit
They can carried all passengers like a carrier of his emergency and takes all ambulance to support their deck.
They are shooot with cannons,machine guns,turrets and blasters to blasts enemies.
Ad blocker interference detected!
Wikia is a free-to-use site that makes money from advertising. We have a modified experience for viewers using ad blockers

Wikia is not accessible if you've made further modifications. Remove the custom ad blocker rule(s) and the page will load as expected.