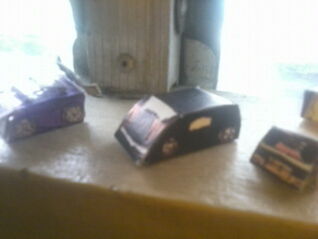 Blackerack is one anxious Foldabot.
He was one concept car with his science technology with his hydrogen fuel cell to energize agimat and his electric circuitry made electric hybid system has a thunder powered energy.
His personality have good-willing and dark-witted his powers have dark powers and thunder abilities.
It transformed into concept vehicle in alternate mode.
Horsepower: 222hp
Engine: Hydrogen fuel cell electric hybrid
Battery: Lithium-ion battery
Controller: Drive-by-wire
Abilities
Edit
He has portal powers to make any direction or two places.
Thunder punches.
He can charge with his trunk.
Ad blocker interference detected!
Wikia is a free-to-use site that makes money from advertising. We have a modified experience for viewers using ad blockers

Wikia is not accessible if you've made further modifications. Remove the custom ad blocker rule(s) and the page will load as expected.