Beeteram 
was the race car Ram was the real name, and his number 50.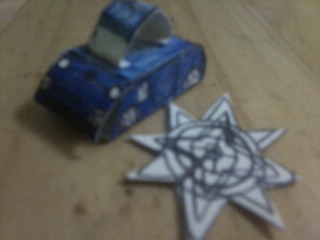 Appearance
Edit
Beeteram is the blue Foldabot and he transforms into compact car in alternate mode. Number 50 Castrol racer, Beeteram, captured the lutant plant and his ice sword to cut plants was the plant-killer in his missions and he races everyone know likes Karera, he's a fan-favorite maintaining his exercising form daily practicing his job to join how to race any events.
Volkswagen New Beetle GT 2003'
Horsepower: 279hp
Model: Castrol
Body style: 2-door hatchback
Engine: Turbocharged
Transmission: 6-speed manual
Abilities
Edit
His spoiler to acts like the ice sword and cuts all lutant plants.
He has turbocharged engine motor.
His paint jobs to protect any scratches.
He has powerful sawblade, with one hand and toss to slashes plants.
Ad blocker interference detected!
Wikia is a free-to-use site that makes money from advertising. We have a modified experience for viewers using ad blockers

Wikia is not accessible if you've made further modifications. Remove the custom ad blocker rule(s) and the page will load as expected.