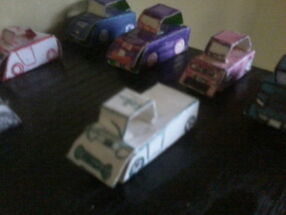 Bedlamator is one bedlam Foldabot.
He hates noise and disorder that he was a pickup truck in alternate mode. He tries to noise with those imbeciles was Bangas and he wants to fight dirty with his lasers to shoots separately.
It modeled by "Hot wheels" was a Bedlam car.
Personality
Edit
He was so fearless and he hates noisiness and disorder gets silent and he wants get noisy to fight only one time.
Abilities
Edit
He has pick up to pick things.
He has lasers located his bumper.
He has flash to make night vision.
Ad blocker interference detected!
Wikia is a free-to-use site that makes money from advertising. We have a modified experience for viewers using ad blockers

Wikia is not accessible if you've made further modifications. Remove the custom ad blocker rule(s) and the page will load as expected.