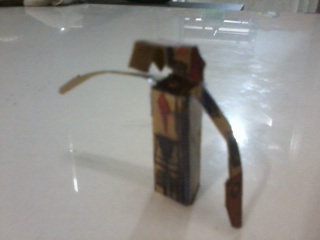 Bagas is a ruthless and nefarious pirate in the zoo, who runs away from the zoo land.
He lives in the zoo and he hates that he tries to melting the bars of this cage and escape was a camouflage, with his call Lu-Sho as a leader, he wants to be evil and makes his fire with his evil gangsters and his crime busters. He was a baboon in animal mode.
Abilities
Edit
His fire can breath out of his mouth.
His hands can slaps multiple.
His tail with his fire whip and burn metals.
His sharp teeth can melt metal with a fire.
Bagas means melt or burn.
Ad blocker interference detected!
Wikia is a free-to-use site that makes money from advertising. We have a modified experience for viewers using ad blockers

Wikia is not accessible if you've made further modifications. Remove the custom ad blocker rule(s) and the page will load as expected.