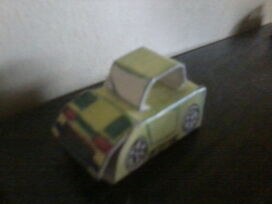 Atlantiquad is a high-powered brawler Foldabot.
He was a high-skilled kickboxer wants to fight crime from getting steals those agimats and makes his speed turns into car mode and takes with fire powers to shoots with red lasers located his headlights and taken out by those sinister schemes out of the way.
It transformed into sports car in vehicle mode.
Venturi Atlantique 400 GT
Horsepower: 314hp
Body style: 2-door coupe
Engine: V6 Turbo
Transmission: 5-speed manual
Abilities
Edit
Fire jabs.
Fire uppercuts.
Fire hook punches.
Fire multiple fists.
He has V6 turbo tuned-motor.
Ad blocker interference detected!
Wikia is a free-to-use site that makes money from advertising. We have a modified experience for viewers using ad blockers

Wikia is not accessible if you've made further modifications. Remove the custom ad blocker rule(s) and the page will load as expected.