Aseronator 
is one elder defender Foldabot.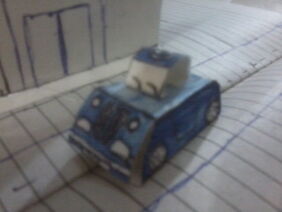 Since the Neo-Republika was falling from the sky, he falling from the sky and lands the city while the citizens has greeting themselves and he thinks was unknown from villagers means angerness. He's the fallen defender and he transforms into full-size luxury car and he was porous-hunter, thus he survive his gadgets to take his mission. His color blue and coated blue his agimat-living glows ans sparkles on his chest plate.
Horsepower: 100hp
Body style: 4-door saloon
Engine: V8
Transmission: 4-speed manual
Abilities
Edit
His hook with one-hand and cuts enemies.
His headlights to use night vision of unseen.
The life-giving agimat on his chest compartment.
Aseronator is actually based in [1].
Ad blocker interference detected!
Wikia is a free-to-use site that makes money from advertising. We have a modified experience for viewers using ad blockers

Wikia is not accessible if you've made further modifications. Remove the custom ad blocker rule(s) and the page will load as expected.