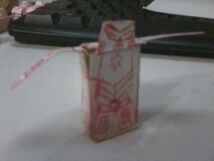 Arnacus is a Foldabot follows over Landas to followed him where the road takes him and search a lutant was the detective and mystery has been recovered agimats with his optic glasses to vision a clue and find a lutant does hidden or not. He has no bad feelings and interested in their loft of quest. Well he's sneer and he's light of every agimat that splits his dedication. He skilled and opens two door to connects with a wingspan to fly and close to performed with a diving drop kick. He transformed into Alfa Romeo Arna mode.
Horsepower: 94hp
Body style: 3-door hatchback
Engine: 1.5
Transmission: 5-speed manual
Abilities
Edit
FOLDABOT MODE:
A life giving agimat glows in ARNACUS's chest plate.
He can fly and he has the wingspan with rocket boosters.
He has with optic glasses vision.
Ad blocker interference detected!
Wikia is a free-to-use site that makes money from advertising. We have a modified experience for viewers using ad blockers

Wikia is not accessible if you've made further modifications. Remove the custom ad blocker rule(s) and the page will load as expected.