Arashiprime 
is a stealthy fighter plane Foldabot. This hero was a powerful stealthy jet that makes to complete her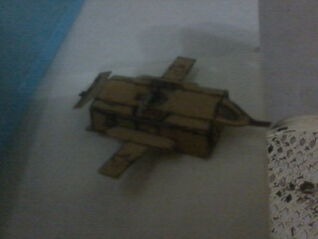 mission. If she can fight those evil slobber Lutabots out of the bad attitude of her own. She was one good attitude that teaches those bad attitude and makes them a fight for free.
Abilities
Edit
In jet mode, her nose that she uses her laser.
She is armed with blaster turret.
She was speed with powerful jet blasters.
Arashi was a Japanese word turns English word means storm.
Ad blocker interference detected!
Wikia is a free-to-use site that makes money from advertising. We have a modified experience for viewers using ad blockers

Wikia is not accessible if you've made further modifications. Remove the custom ad blocker rule(s) and the page will load as expected.