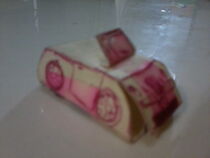 Alfazire is a member with Alfarade.
He's one expert racer with his skills like drifting things, street races and cool other things to imagine, that he thinks to be extraordinaire for the best glory things.
It transformed into cabriolet in vehicle mode.
Horsepower: 240hp
Body style: 2-door cabriolet
Engine: 2.0 L V6 Turbo
Transmission: 5-speed manual
Abilities
Edit
Drifting wheels.
Fire blasts.
Firewaves.
Thundershocker blasts his finger.
Ad blocker interference detected!
Wikia is a free-to-use site that makes money from advertising. We have a modified experience for viewers using ad blockers

Wikia is not accessible if you've made further modifications. Remove the custom ad blocker rule(s) and the page will load as expected.