Alfaquad 
is a race car that actually copied of Alfa Romeo designing and he looks pretty Foldabot with his paint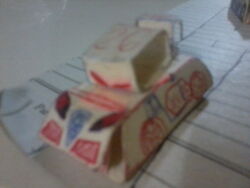 job white and cover Alfa Racing deco.
He's so charming, like the dancer and he lives in Mexican and he looks pretty passionate with his powers have heat powers and looks pretty tough but not fair that he hates fair, while Lutabots makes him pretty ugliness. He was a race car in alternate mode, that he out of his mouth with supersonic and shriek lutants out of the way.
Abilities
Edit
Foldabot Mode
Edit
He has carbon fibre with his deco armor.
He has supersonic out of his mouth.
He has super lasers to comes out of his eyes.
His spoiler that acts like a powerful blade.
Race car mode
Edit
He has sport-tuned motor.
He has racing tires to prevent from getting slippery.
He has dirt tires to prevent from getting mudslide.
His spoiler that contains with solar container.
Ad blocker interference detected!
Wikia is a free-to-use site that makes money from advertising. We have a modified experience for viewers using ad blockers

Wikia is not accessible if you've made further modifications. Remove the custom ad blocker rule(s) and the page will load as expected.