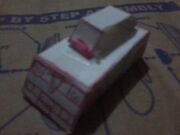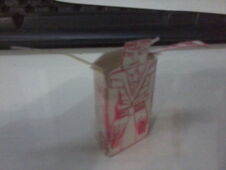 Alfaprime is a Foldabot that transforms into Alfa Romeo Alfetta in alternate mode.However,when encountered Buhawi and his teams called "Alfabots".When he decided came been must-see speed performance their legends of hometown of Neo-Republika and born in Italian country.He is a exhortation of driving that his leading and thirst of retaliation,to fight Lutabot bullies and destroyed Lu-sho.He skilled and powers with life-giving agimat in his chest and equipped a rifle gun turns with a light bullets.In alternate mode,he skilled with technique a chop in his hands and knee lift with his elbow in legs.
Abilities
Edit
FOLDABOT MODE:
His life-living agimat found in ALFAPRIME's chest plate.
His agimat equips,and find anything weapons and blasts turns into light bullets.
His hands to chop.
His legs to knee lift with one elbow.
FASTBACK COUPE CAR MODE:
He has V6-tuned motor.
Headlights to flash has night vision.
Drift-wheels to turns left to right or right to left turn.